Private Instructors and Guides des Montagnes
Improve your on-piste skills, or discover the thrill of off-piste and back country skiing!
We work with an extensive network of highly-experienced, dedicated and skilled private instructors and guides. If you feel you need a fully personalised approach, why not hire a private instructor for the morning, afternoon, day or whole week? The development of your technique and style could exceed your highest expectations and you will also see so much more of the mountain without ever having to wait in a lift queue!
Dedicated Instructors & Guides des Montagnes
For everyone from beginner to expert, there are great advantages in skiing or boarding with a professional instructor.
Personalised tuition will help you get much more out of your winter sports holiday year by year.
These dedicated professionals know and love the Three Valleys. They are on the slopes every day and can take you to the most suitable runs for your ability and for each day's unique conditions.
Families enjoy private instruction, when parents can relax in the knowledge that their children are being cared for by true professionals (who also know how to have fun!).
The largest ski area in the world still gets occasional lift queues, but you avoid all of these with an instructor or guide. You have earned this holiday, so make sure that you enjoy every aspect of it!
Let your instructor or guide know the type of skiing or boarding holiday you enjoy. If you want a table at the best mountain restaurants, they can organise it and ensure you arrive there on time. If you prefer a picnic in a remote scenic spot, they can organise that for you also.
The instructors and guides we work with are recommended not only for their skill in instruction, but also because they have welcoming personalities and want you to share their love of the mountains. Enjoy their company.
Many of our guests have found that their instructors eventually become their personal friends and each year they look forward to pleasant reunions.
Stretch yourself. If you haven't yet discovered the delights of off-piste, then maybe this is the holiday to engage a Guide de Montagne and create some everlasting and incredible memories.
If you would like further information, please don't hesitate to speak to our Customer Services manager who will give you options of the best private instructors and mountain guides to suit your needs.
Ski Schools
Wide range of excellent instructors, small groups, all levels and requirements
We know how very important it is that you have the right instructor or join the right ski group to get the most out of your skiing, especially if you have children to consider! With an understanding of all the group lessons that are on offer in our area, we can match you with the most suitable option.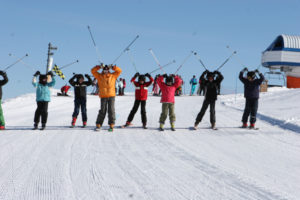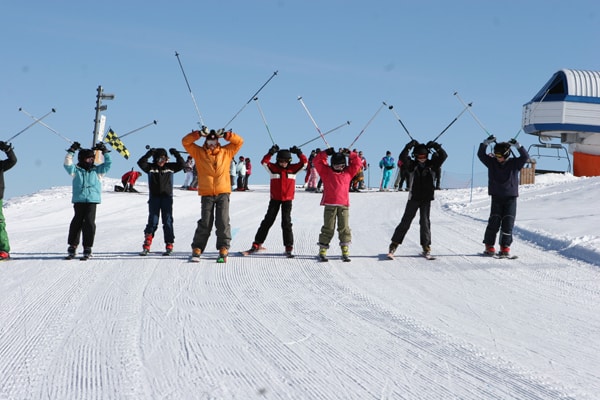 Top Quality Tuition
Ski and board classes are often great for children – they make new friends whilst learning in a fun environment.
Each ski school offers a slightly different product and we can help you select the one best suited to your needs. Even a small variation in duration, meeting point or group size can make all the difference.
Many of the ski schools offer clinics comprising either a single lesson brushing up on technique or a few afternoons concentrating on a particular skill. So if you don't fancy a full week of lessons, this could be a really fantastic option.
Discover the joys of winter sports with other beginners. You can share your experiences, muscle aches and laughter with those who understand, rather than delaying more experienced friends or finding yourself out of your depth.
For a mixed group on holiday together, a great option is for the less experienced skiers or boarders to join a group lesson. This allows everyone time to participate at their correct level and later enjoy time together over lunch and après-ski.
If you would like further information, please don't hesitate to speak to our Customer Services manager who will give you options of the best ski schools to suit your needs.